TRANSPORTATION & FACILITIES
TRANSPORTATION & FACILITIES
Just a small part of why Key Container is the best choice for your business.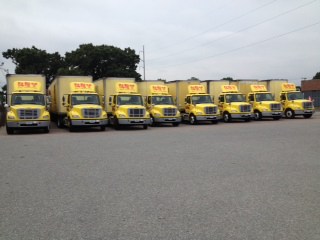 The Wheels on our Trucks Go Round and Round-
Ours trucks are a familiar sight. The bright yellow, eco-friendly trucks are packed up and ready to roll and deliver corrugated boxes, protective packaging and custom boxes to our many customers throughout New York and New England.
Our clients span the gamut of businesses from food service, printing and plastics to medical supplies and costume jewelry. We've got the best people in the business working for us – and working for you. But it's our famous yellow trucks that grab the attention and fame. When you see that yellow Key Container tractor-trailer coming around the bend, you know it's packing quality and value in every custom box we manufacture, test and deliver.
Our eco-friendly trucks make deliveries easy and reliable.
Unparalleled tooling & machinery.
Rotary die-cutters. Flexos. Robotic feeders and stackers. While these may sound like names straight from the screen of the latest hi-tech, sci-fi movie, they are just a few of the innovative upgrades in our manufacturing process. We never rest on our laurels. Instead, we invest in innovation to continuously improve our services and efficiencies for our customers.
More cutting power. Faster turnaround time. Improved quality control. At our on-site manufacturing and production site, we are constantly re-investing in state-of-the-art machines to improve our operations—which ultimately means better products and pricing for you. Our production team is the best in the business to ensure every box we turn out is tested, inspected and deemed to be of top quality.
Take our state-of-the-art, 98' wide super corrugator machine, for example. We turn rolls of paper into corrugated sheets – sized, trimmed and ready to go – right on site. We don't wait for delivery orders like some competitors. Save time and money with our many in-house capabilities.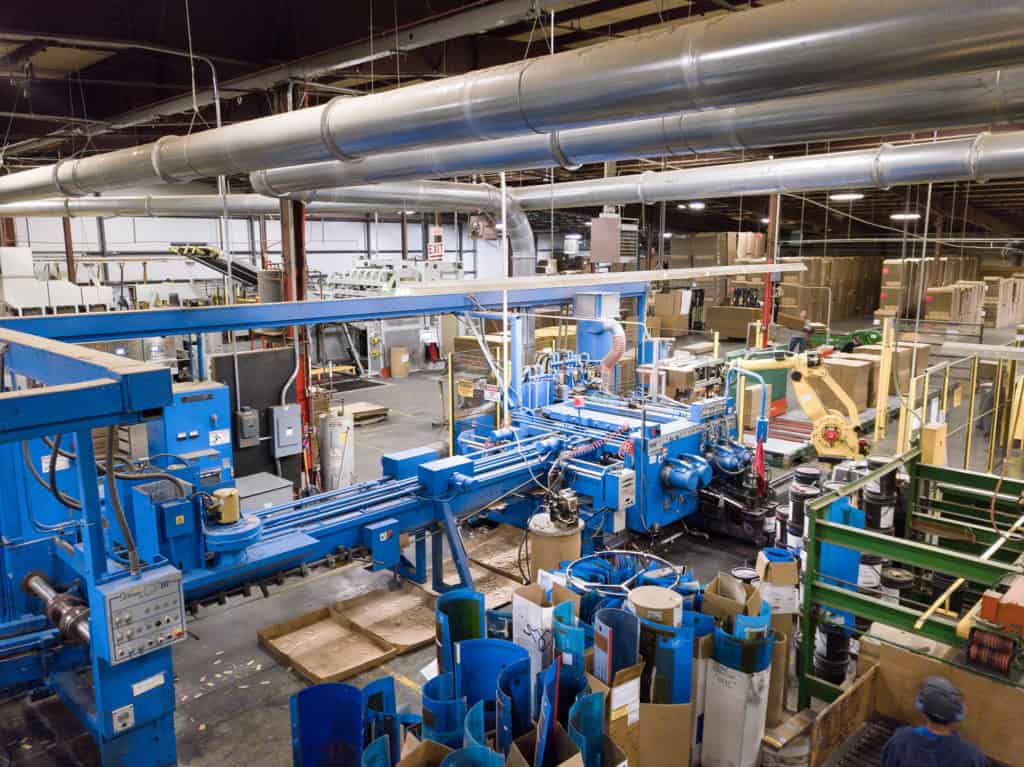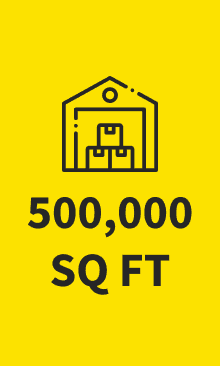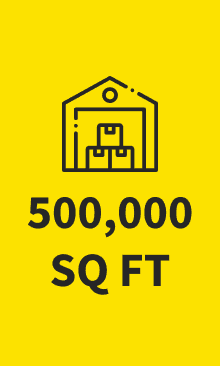 STATE OF THE ART FACILITIES
Our warehouse is bigger than many football stadiums across the country. Our facilities consist of 500,000 square feet of operational space. That's a lot of space by any account. What does that mean for you?
Buy our boxes at a volume discount, and we'll store any excess products in our mammoth warehouse. It's part of our JUST-IN-TIME inventory control program. When you call, we're on it to pack your boxes aboard our eco-friendly yellow trucks and ship them right to your warehouse or front door.